Joining our Discord
Dylan Zemlin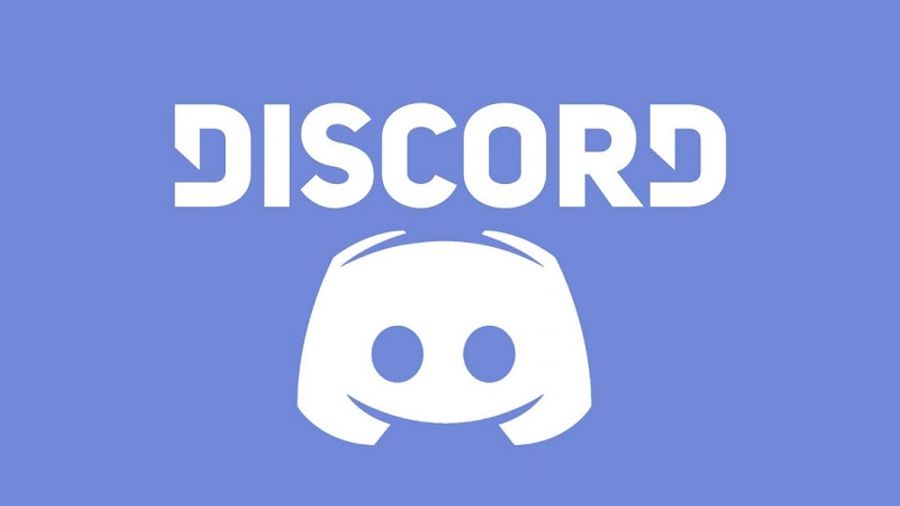 Joining the SCR discord is one of the most important steps you can take, as it is the first place announcements will be made and the easiest way to contact officers and talk with other members!
Join the OU Discord Student Hub
Joining the OU Student Hub will allow you to join OU related discord servers, including ours! To do this, navigate to the student hub and click "Join your Student Hub."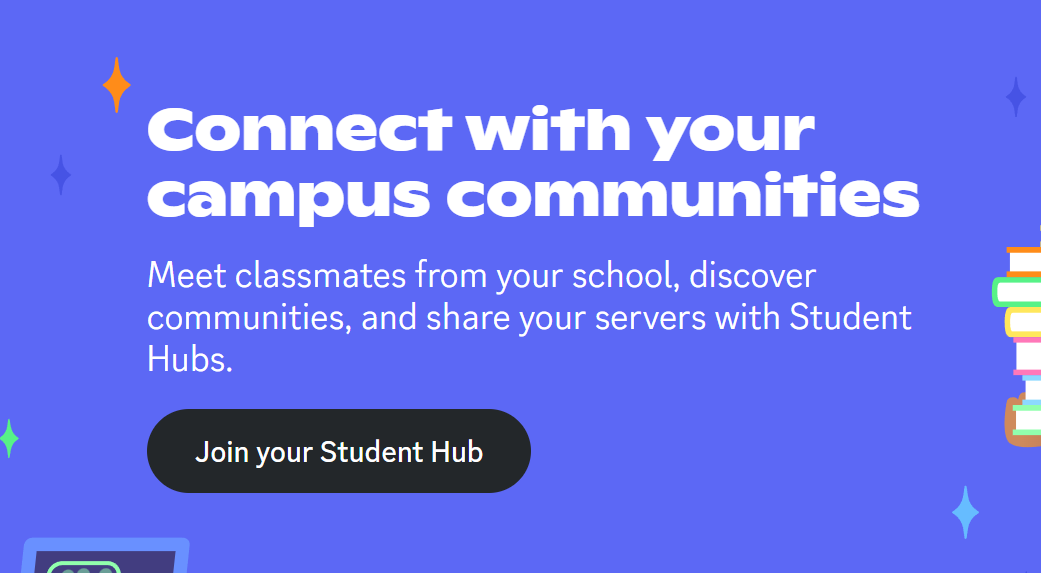 It will likely ask you to verify your OU email and then afterwards you will be placed into the OU discord hub.
Join the SCR Discord Server
Next, you can browse through all of the available OU related servers. You can either search for our server, "Sooner Competitive Robotics", or browse through the clubs tab.


What to do once you are in our server?
Fill out the form in the #rules-and-info channel! This will allow us to mark you as an SCR member, and gain full access to the server!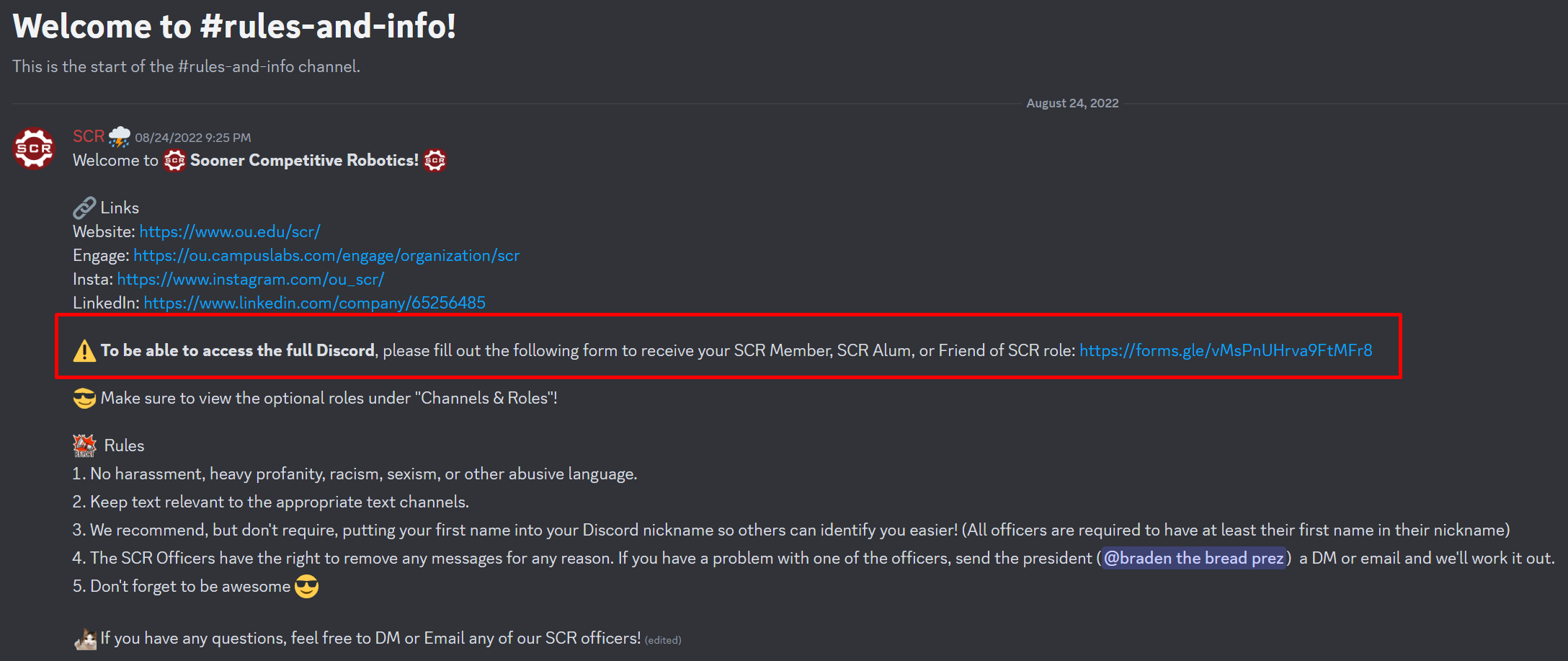 Update your roles in the Channels and Roles tab!